The laterst November deals – at least 25% off Riojas and at 25% off our fabulous New Zealand Sauvignon Blancs- but this only applies to the rule of a minimum six bottles!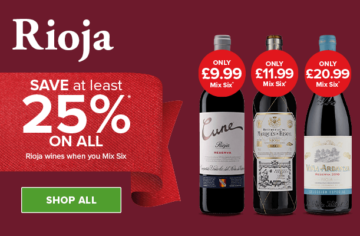 The Rioja region produces Spain's flagship wines, mainly from Tempramillo and Garnacha grapes varieties. Soft fruit and smooth oak influence have mad Rioja a hugely popular wine type.

New Zealand Sauvignon Blanc is the UK's favourite tipple of choice and it is easy to
see why! Crisp and refreshing, it goes down a treat no matter the time or season, but there'smore to this best-seller than meets the eye. It can range in style quite dramatically from having powerful notes of tropical fruit to hints of herbs and grass –
there's always something new to be discovered.
The Beer Deal
Still the latest non-wine deal is the 12 bottle case of Corona Extra for just £12.60. So just a few pennies more than a £1 per ABV 4.6% 330ml bottle. Majestic & Mexico's gift to you – don't believe everything you read on the net!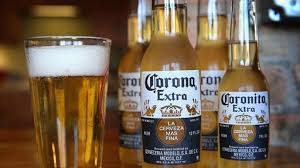 For those who want to enjoy the beer taste without taking too much alcohol on board, Majestic have a great range of alcohol-free or low-alcohol drinks. The latest addition comes from our partnership with the award-winning Lucky Saint, a low-alcohol (0.5%) unfiltered lager, made with as much care as a regular lager, using Bavarian spring water, pilsner malt, hallertau hops and a single-use yeast.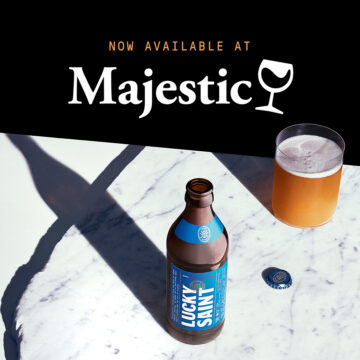 This has helped Lucky Saint become the second most popular selling lager on Amazon during Locdown:1 and worth trying if you're looking for a beer breather before the Christmas season begins. Available with us to purchase in cases of 12, RRP £24.
Visit us under social distancing rules, or we're still taking orders for delivery or next day click & collect
You can order online for home delivery or click & collect as normal using the links below.
It's best to order directly from us by email, or phone if you are classed as vulnerable or a key worker, or are self-isolating.
With any of our promotions, as always, buy six or more bottles to get the full discount price.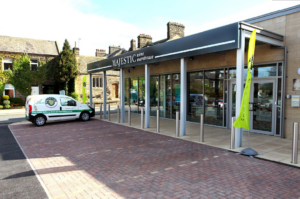 Check online at our link below for the selections- some may have sold out on line but you can check with us by phone or email to see if we have them in-store.
Please let us know if you've seen this information on Go Loco – cheers!
For all our news, future events and online tasting counter visit our website or Facebook page via the links below and you can follow us on twitter@majesticilkley
Majestic Wine
25a Skipton Road
Ilkley
West Yorkshire
LS29 9EW
Tap to call - 01943 600602
Print
Tap to email
Visit our Website
visit our Facebook page